Vidavance® - Advanced Nutrition for Diabetes and Pre Diabetes - 200g Chocolate (Tub)
390

Price in reward points: 14
inclusive of all taxes
Vidavance® is a scientifically designed nutritional supplement for Prediabetes and Diabetes. Vidavance® is enriched with 35 key nutrients with no added sugar & is lactose free, trans fat free & gluten free. Vidavance® is fortified with key Certi5TM signature nutrients like Dual protein, Dietary fiber, Chromium, Zinc, Metabolic nutrients. Vidavance® is an excellent snacking alternative between meals. Vidavance can also be used as a bedtime snack to prevent overnight hypoglycaemia.

Vidavance is the ideal snack replacement and helps control Blood Glucose Levels, Hunger Pangs and sugar cravings in Diabetics and Pre-Diabetics.

Vidavance is formulated with the benefit of Certi5 Signature nutrients Dual Protein, Dietary Fiber, Zinc, Chromium and Metabolic Nutrients, which help in maintaining blood glucose and to avoid complications associated with Diabetes.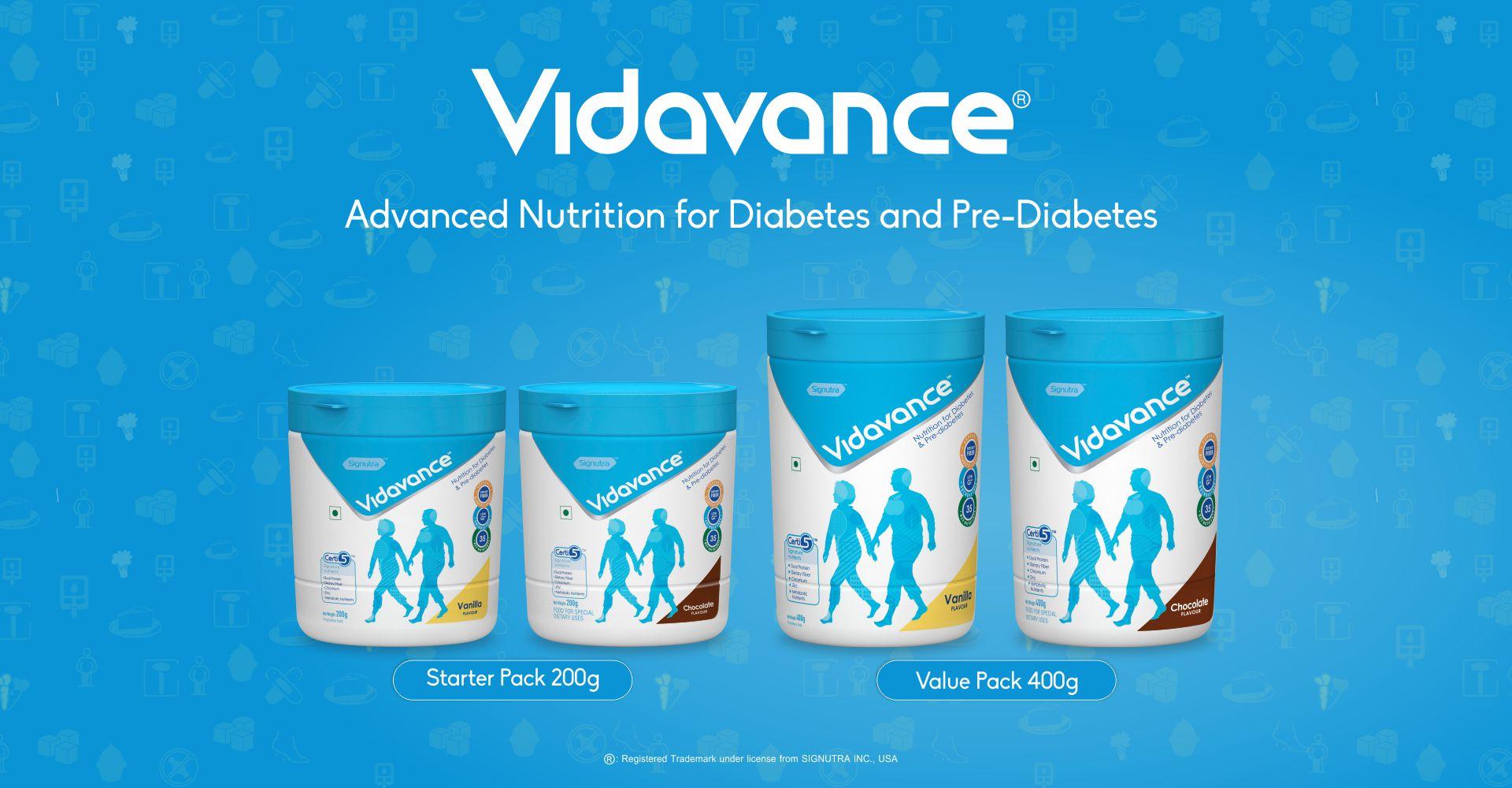 Vidavance provides advanced nutrition for Diabetics and Pre-Diabetics and comes in 2 delicious flavors Vanilla and Chocolate in 200g starter Pack and 400g Value Pack.